Hello, I am currently a Masters of Landscape Architecture candidate at the Harvard Graduate School of Design. For undergrad I studied Natural Resources at Cornell University and see the work I'm doing at Mystic River Watershed Association as a great way to bolster both of these degrees. I'm excited to be working on greenways projects throughout the watershed and have a greater understanding of how advocacy groups like Mystic River Watershed Association can bring different groups together to connect and expand open space and trail networks throughout the entire watershed. Outside of school and work I love to run, hike, do yoga and spend as much time outside as possible during all seasons!
My name is Kate Lamberti and I am one of the water quality and invasive species removal interns for Mystic River Watershed Association. I am a rising junior at Tufts University, majoring in both Civil Engineering and Geology with a minor in Environmental Science and Policy. I hope to focus in hydrology or water resource engineering with an environmental science lens. I am excited to engage with the community and learn about water resource management and watershed science this summer at MyRWA!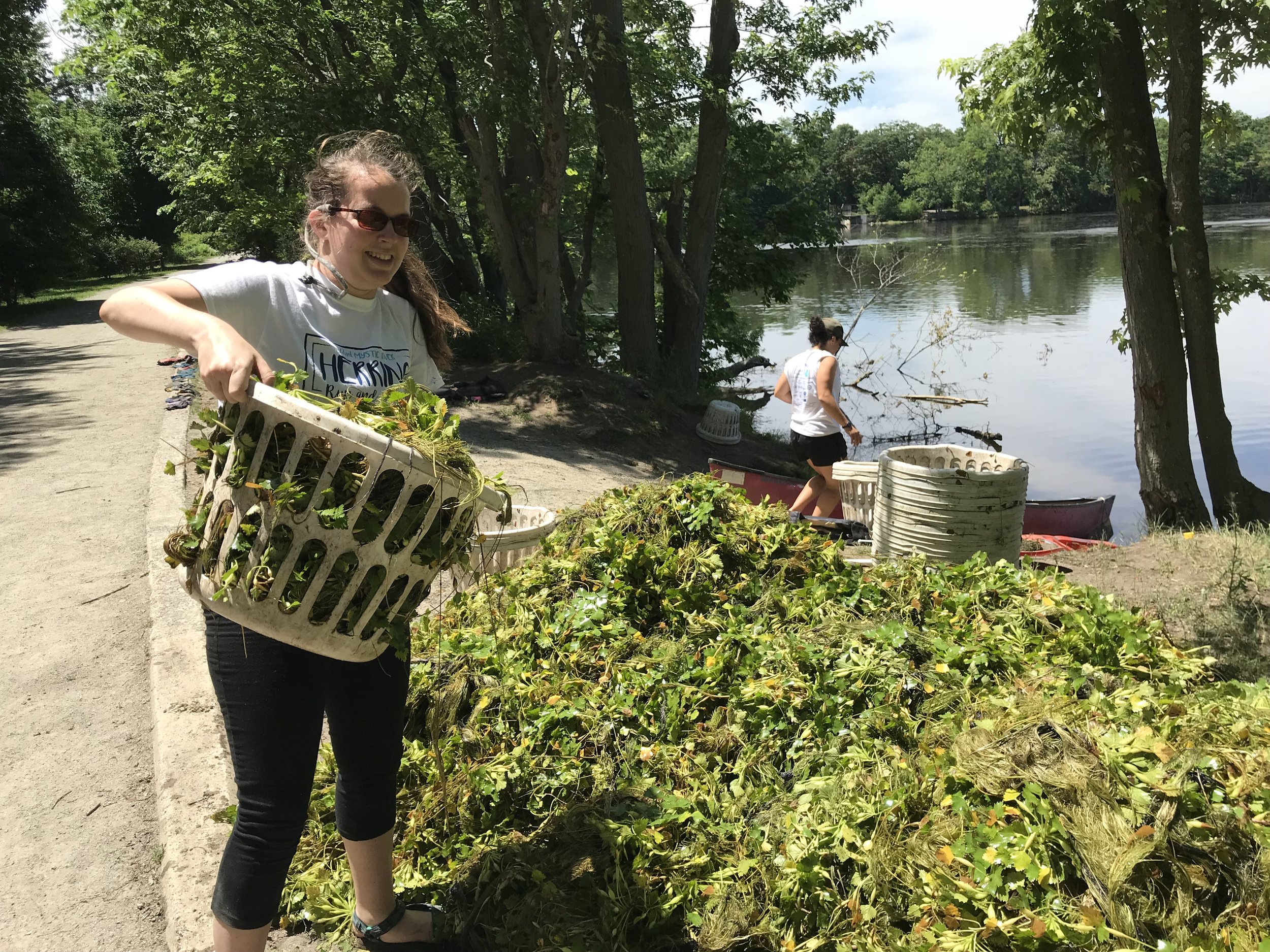 My name is Dani Davidoff and I am a water qualityn and invasive species removal intern. I'm a rising senior at Brandeis University majoring in Environmental Studies with a minor in English. I act as an Undergraduate Departmental Representative (UDR) for the Environmental Studies program and a Teaching Assistant for Conservation Biology. I am also involved in campus sustainability, coordinating events for Students for Environmental Action, the Senate Sustainability Committee, and others. So far this summer I've loved leading water chestnut and bittersweet removal events, because it's incredible to see the positive impact we make both on water and on land. I'm excited to work with the Mystic River Watershed Association!