19th Annual MYSTIC RIVER HERRING RUN AND PADDLE
Sunday, May 17, 2015 - Run, Walk, or Paddle for the Fish!
The annual Herring Run and Paddle includes a 5K run/walk race, three paddling races (3, 9, and 12 miles), educational booths, children's activities, and more. All events are held at the DCR Blessing of the Bay Boathouse in Somerville. The 5K course continues along the Mystic River bike path and through DCR Torbert MacDonald Park. There are no street crossings on this flat course.
New this year: chip start and finish for the 5K road race!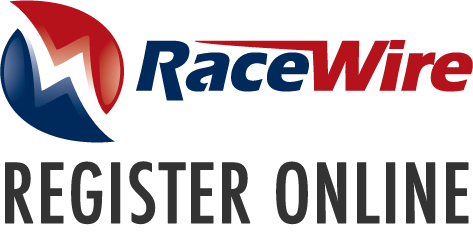 Register by May 1st for your free Organic Tshirt!
Or download and mail in this registration form.
EVENT DETAILS

When: Sunday, May 17, 2015
8:00AM Registration starts
9:00AM 5K run/walk starts
11:00AM 12 mile paddling race starts
11:15AM 9 mile paddling race starts & Bike to the Sea bicycle tour departs
11:30AM 3 mile paddling race starts
Where:
DCR Blessing of the Bay Boathouse, 32 Shore Drive, Somerville, MA 02145. On-street parking is available (although limited) with additional parking at the Somerville District Courthouse, 175 Fellsway, and a free shuttle bus is provided from 7:30AM - 2:00PM.
Boat Classes:
Single Kayak, Single Racing Kayak, Double Kayak, Tandem Canoe (must meet 16% rule), Tandem Racing Canoe, Solo Canoe, Stand-Up and Prone Paddleboard. Additional classes may be created based on registrations. View the paddling map here.
Boat Reservations: Do you want to paddle but don't have a canoe, kayak, or stand up paddleboard? Charles River Canoe & Kayak will deliver the boat or board to the race for you. Call Mark at 617-965-5110 or click here for details and to reserve a boat.
RSVP and share the event on Facebook!
VOLUNTEER!
There's a lot to do and volunteers make this event a success! Email Andrea to find out more and get involved, or fill out this volunteer form.
SPONSORSHIP OPPORTUNITIES
Get your company's name and logo on the race website, T-shirt and included in all promotional materials! In-kind donations of items for race prizes are also encouraged. Your tax-deductible sponsorship covers race expenses and supports this fun community event. Click here for sponsorship information.
THANK YOU TO OUR GENEROUS SPONSORS IN 2015!
TITLE SPONSOR
Assembly Row is proud to be the title sponsor of the 19th Annual Herring Run. Assembly Row is Somerville's newest neighborhood where locals can shop, dine, work, live and play. Outlet shopping mixes with a wide array of dining options and entertainment like LEGOLAND Discovery Center and AMC Theatres. This ever evolving neighborhood along the Mystic River is worth exploring anytime, any day, all year round. For a full list of stores, restaurants, entertainment and community events, visit www.AssemblyRow.com or visit us on Facebook.
PLATINUM SPONSORS
GOLD SPONSORS
SILVER SPONSORS
Law Office of Michael A. Fager (617) 666-6623
Past Race Results
2014 PHOTOS by Arturo Gossage are here; additional photos are here. Aerial videography (drone) by Above Summit is here.
DID YOU KNOW HERRING IS A TYPE OF FISH?
There are two types of herring in the Mystic River Watershed: Alewife Herring (Alosa pseudoharengus) and Blueback Herring (Alosa aestivalis). Herring spend their lives in the ocean except when they swim upstream to lay their eggs, or spawn, in rivers such as the Mystic River. The Mystic River Herring Run and Paddle celebrates the return of this anadromous species to the Mystic River each spring. In the past, millions of herring swam through the Mystic, but their numbers have dropped considerably due to offshore fishing, pollution and the building of dams on the river. But no matter what hurdles they face, the fish keep returning year after year. For the past 16 years, local residents have been running along the banks and paddling up the river to show their support of the river and the tenacious herring and alewives that call it home. MyRWA also runs a Herring Monitoring Program that counts the returning herring each spring.